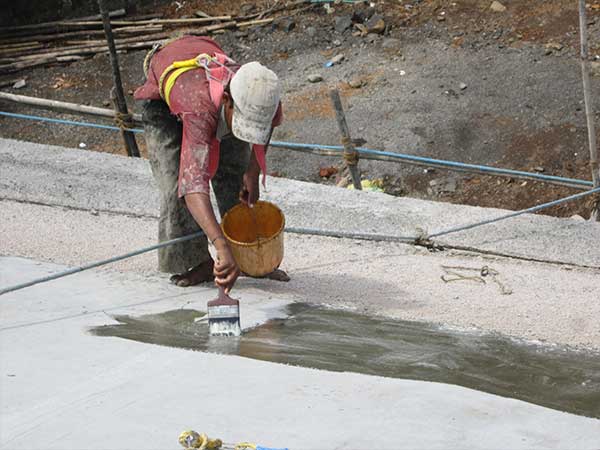 A process which involves making an object or structure waterproof or water-resistant, This is done in order to ensure that the object/structure remains relatively unaffected by water or resisting the ingress of water under specified conditions.

Waterproofing methods differs on the basis of the requirement of the structure & the area to be waterproofed. These methods range from the Conventional brick bat coba system, Chemical Coatings & Membranes.

NTP conducts on site inspection first in order to understand the extent of waterproofing needs to be done. After conducting inspection NTP designs the specifications & then draws out a plan appropriate for the given condition.

While on one hand NTP is being know for executing waterproofing projects successfully on the other hand most of the products used are made by NTP. And use of NTP formulated products has given us 100 % success rate. The need for using NTP formulated products was felt as over the years we noted that many a times it has been noted that some of the readily available products may not suffice 100% to the requirement of the structure. Thus, we started formulating our own products, in a small way to bridge the gap & offer holistic solutions to deliver fool proof waterproofing systems to our Clients. This is done under the name of " Krishna Concare Pvt. Ltd." , Ahmedabad.